1) Compact and high efficient motor, low power consumption
2) Hoist body pressing steel structure, high strength body, light and compact
3) Most tensile safety hooks: both the top and bottom hooks are made of high tensile alloy steel with special treatment; it guarantees the hook will not break and deform gradually under a sudden extra-load
4) Compact and beauty chain container: high strength plastic container has outstanding durability
5) Limit switch devices fitted at both top and bottom ends: switch off power automatically to prevent load chain from running out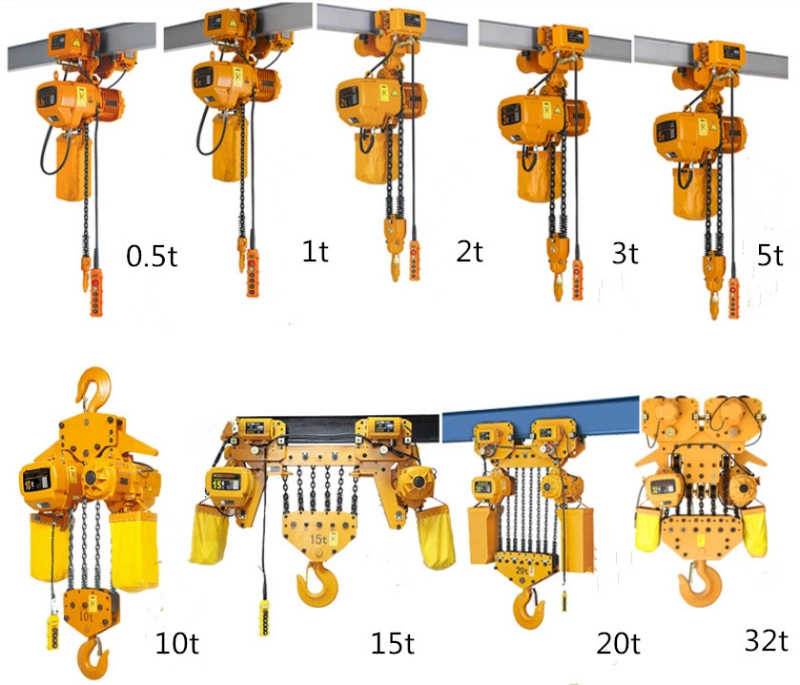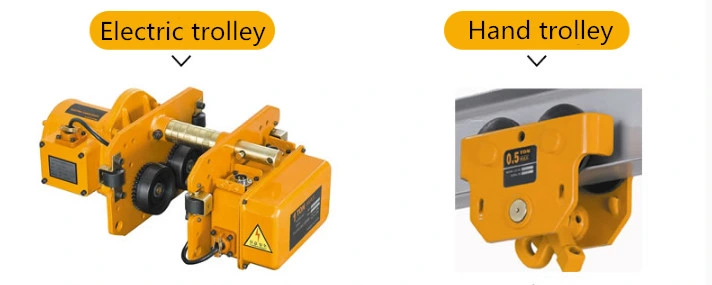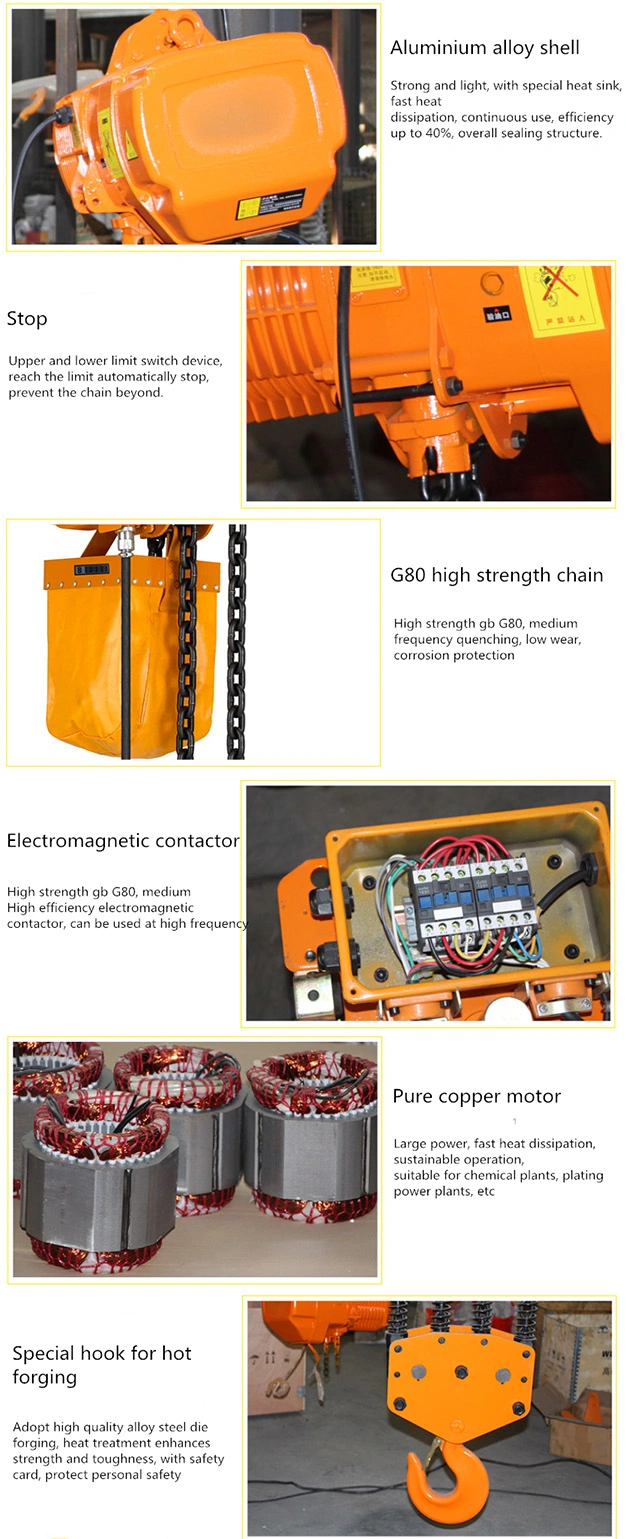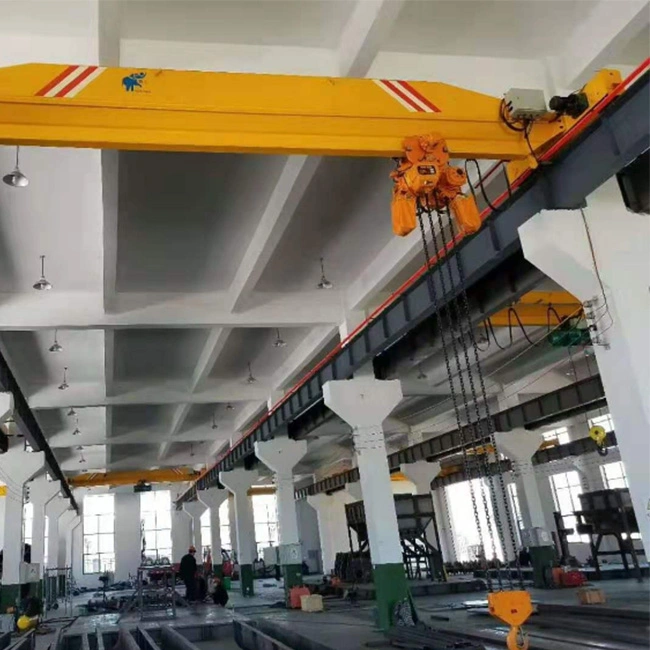 Electric chain hoist using range is very widely, can match with single beam, bridge crane, gantry crane, hanging on the crane can be used with single beam I iron. It can also be used with double beam trolleys. Therefore, electric hoist is one of the commonly used lifting equipment in factories, like mines, ports, warehouses, freight yards and stores, as well as the necessary machinery for improving labor efficiency and working conditions.
Model
Lifting capacity(t)
Lifting speed(m/min)
Running speed(m/min)
Lifting motor
Running motor
I-beam(mm)
Power supply
Power(kw)
R.P.M
Power(kw)
R.P.M
SY-A0.5-1
0.5
6.8
12.2
0.75
1440
0.12
1440
58-130
220v-440v 50/60HZ

SY-A1-1

1
6.6
10/20
1.5
0.4
80-160

SY-A1-2

1
3.4
0.75

SY-A2-1

2
6.6
3.0
82-178

SY-A2-2

2
3.3
1.5

SY-A3-1

3
5.4
3.0
100-180

SY-A3-2

3
4.4
11/21
3.0
100-178

SY-A3-3

3
2.4
1.5
110-178

SY-A5-2

5
2.7
10/20
3.0
0.75
110-180

SY-A7.5-3

7.5
1.8
3*2
120-180

SY-A10-4

10
2.7
150-202

SY-A15-6

15
1.9
0.75*2
150-220

SY-A

20

-

8

20
1.4

SY-A25-8

25
1.1

SY-A30-10

30
0.9

SY-A3

5

-

16

35
0.7