TXK brand Chain Block,manual hoist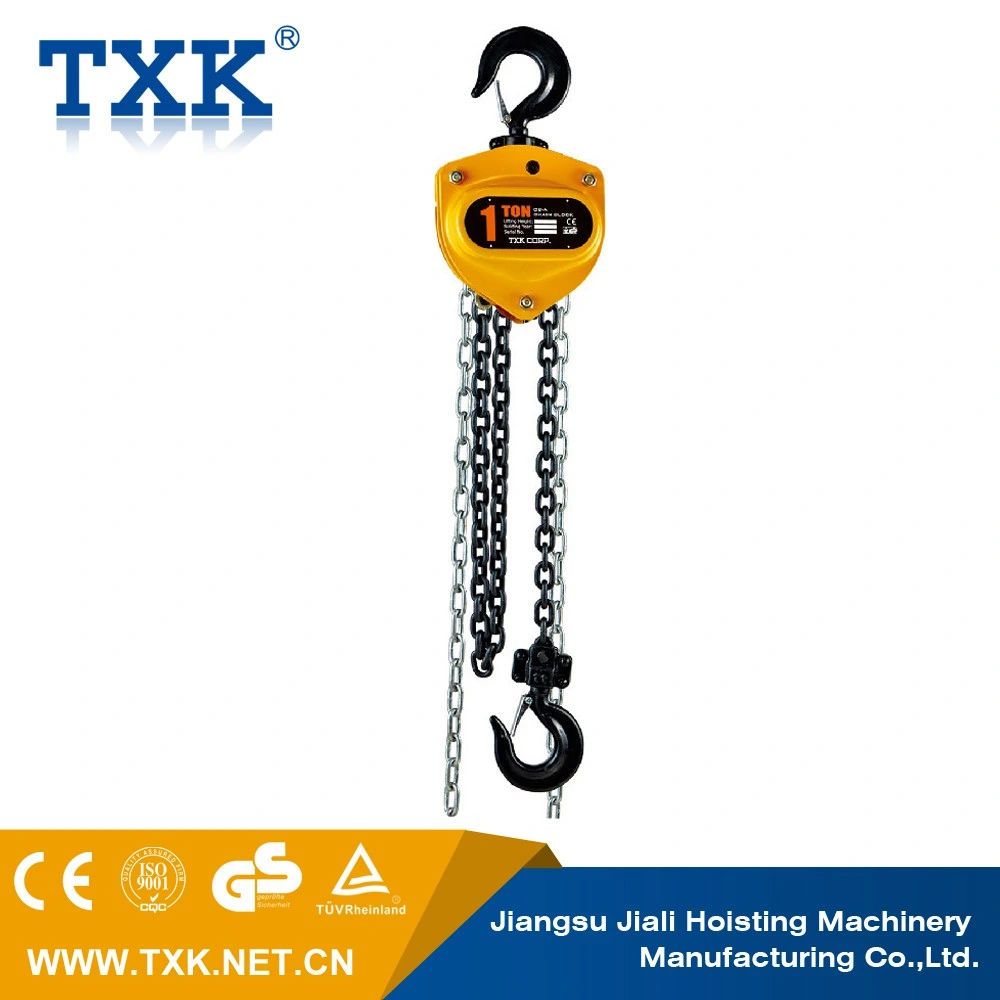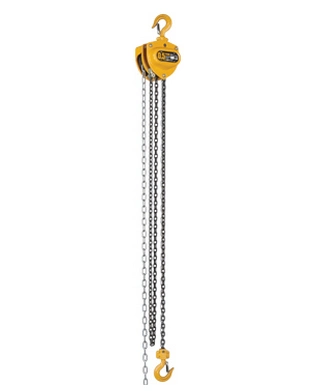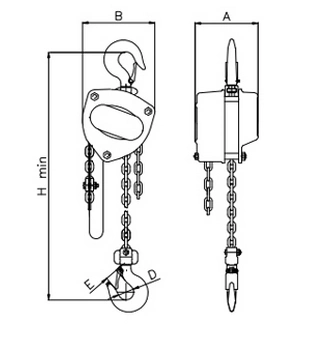 Chain Block Parameters
Model
CB-B
Capacity(ton)
0.25
0.5
1
1.5
2
3
5
7.5
10
Standard lifting height(m)
2.5
2.5
2.5
2.5
2.5
3
3
3
3
Running Test Load(ton)
0.3125
0.625
1.25
1.875
2.5
3.75
6.25
9.375
12.5
Headroom H(mm)
280
345
376
442
470
548
688
765
765
Effort to required to lift max. load(N)
226
235
245
255
324
363
353
373
380
Load Chain Dia. (mm)
Columns
1
1
1
1
1
1
2
3
4
Dia+Pitch
4× 12
5× 15
6× 18
7× 21
8× 24
10× 28
9× 27
9× 27
9× 27
Dimension(mm)
A
121
148
172
196
210
255
280
433
463
B
114
132
151
173
175
205
189
189
189
C
24
25
30
33
35
40
42
56
56
D
31
31.5
37.5
42.5
45
50
53
85
85
Net Weight(kg)
6.5
9.3
12.2
16.5
19.5
32
41.1
61.6
75.7
Packing Measurements(l× w× h)(mm)
23× 16× 15
30× 17× 18
32× 18× 19
37× 20× 24
37× 20× 24
43× 40× 30
47× 44× 35.5
62× 47× 39.5
53× 51× 46.5
Extra Weight per meter of extra lift(kg)
0.81
1
1.29
1.61
1.92
2.68
4.1
5.86
7.73
What makes us different from others?
1. Production Capacity
*Over 96,000 square meters factory territory.
*Maximum daily capacity of new electric hoist can reach to 300 units.

2. Qualifications
*TXK is ISO9001:2008 cerfified company.
*Factory authorized by TUV Germany.
*CE & GS certificates for all products.

3. Marketing
*TXK is well sold in more than 60 countries.
*We serve over 2,000 companies in the world, include "500 Fortune Enterprises".
*Best price in Competitors of same products
What else you can get from us?
*Electric Chain Hoist
*Wire Rope Hoist
*Crane & Crane Components
*Chain Block
*Lever Block
*Manual Trolley
*Wire Rope Pulling Hoist
*Hand Winch
*Permanent Magnetic Lifter
*Jack & Scale
*Plate & Drum Clamp