Product Image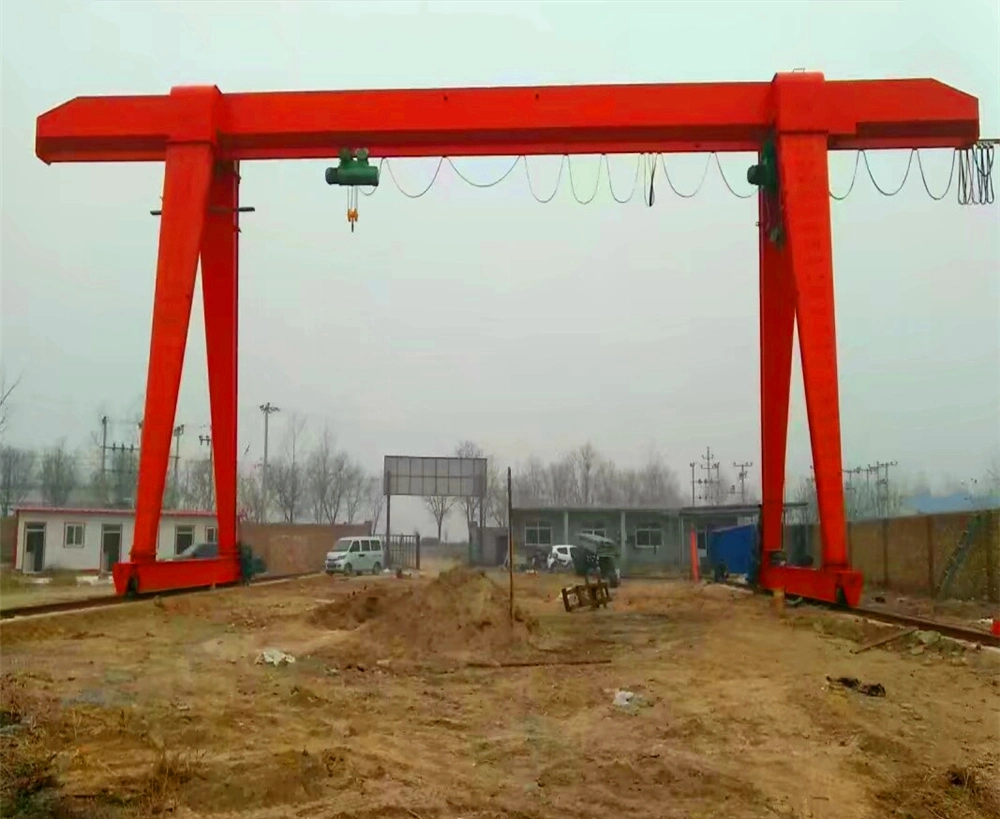 Brief Introduction:
Single girder gantry crane is a kind of track traveling midlight type crane, used together with CD, MD, HC model electrical hoist, according to the shape, it also divided into MH type and MHLP type gantry crane.
MH type single girder gantry crane has box type and truss type, the former have good techniques and easy fabrication, the latter is light in dead weight and strong in wind resistance. For different usage, MH gantry crane also has cantilever and noncantilever gantry crane. If have cantilevers, the crane can load the goods to the crane edge through the supporting legs, which is very convenient and high efficiency.

Technical data:

Capacity

T

3

5

10

16

20

Span

m

12,16,20,24,30

Operational method

Pendent Line With Press Button /Cabin/ Remote

Speed

Lifting

m/min

8 ,8/0.8

8,8/0.8

7,7/0.7

3.5

3.5

Cross traveling

20

20

20

20

20

Long traveling

Ground

20

20

20

20

20

Cabin

20, 30,45

20, 30,40

30,40

30,40

30,40

Motor

Lifting

Type /kw

ZD41-4/4.5

ZDS1-4/0.4/4.5

ZD141-4/7.5 ZDS10.8/4.5

ZD151-4/13 ZDS11.5/4.5

ZD151-4/13

ZD152-4/18

Cross traveling

ZDY12-4/0.4

ZDY121-4/0.8

ZDY21-4/0.82

ZDY121-4/0.82

YZD-4/0.84

Long traveling

Ground

ZDY21-4/0.82

ZDY21-4/1.52

YZY22-4/1.52

YZR132M2-6/3.72

YZR22-4/1.52

YZR160M1-6/6.32

YZR160M2-6/8.52

YZR160M1-6/6.32

YZR160M2-6/8.52

Cabin

ZDR100-4/1.52

ZDR112-4/2.12

YZR112L1-4/2.12

YZR160M1-6/2.12

YZR112L1-4/2.12

YZR160M2

YZR160M2-6/8.52

YZR160L2-6/112

YZR160M2-6/8.52

YZR160L2-6/112

Electric hoist

Model

CD1/MD1

CD1/MD1

CD1/MD1

CD1

HC

Lifting height

m

6,9,12,18,24,30

Working duty

A3

Power supply

380V 60HZ 3phase AC (According to your demand


Detailes of single gantry crane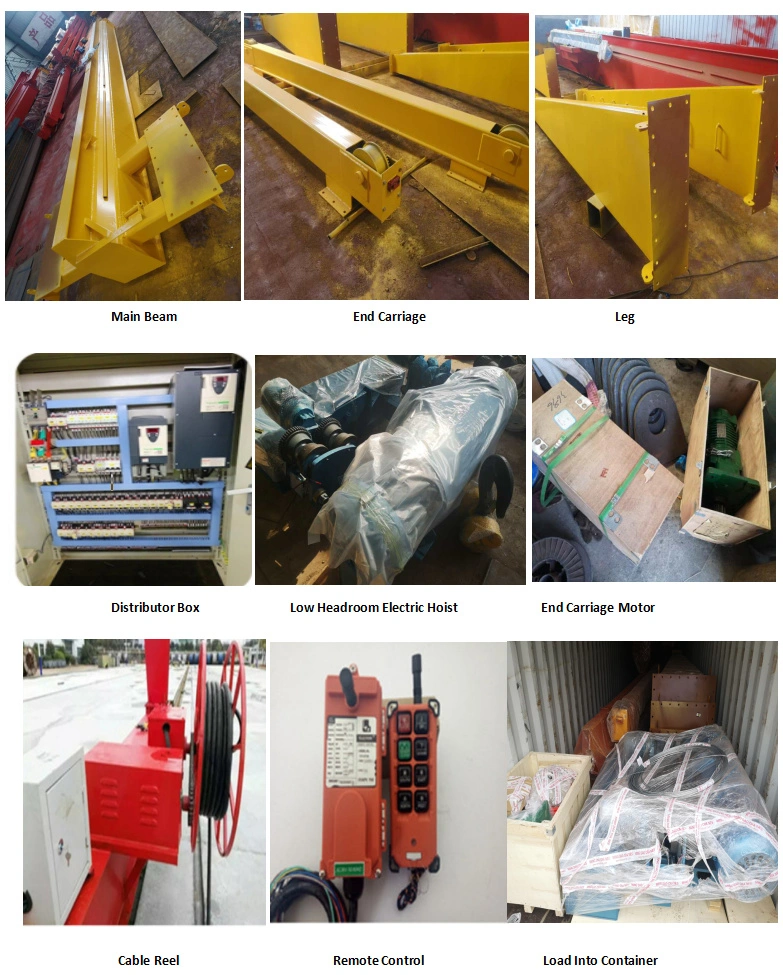 Safe Devices:
To guarantee the normal operation of crane and avoid the personal casualty and mechanical damage, the safety device we
provide are not only the electric protective devices or alarm bell but also other
equipments as following:

1.Overload Limit Switch
2. Rubber Buffers
3.Electric Protective Devices
4.Emergency Stop System
5.Voltage Lower Protection Function
6. Current Overload Protection System
7. Rail Anchoring
8.Lifting Height Limit Device
Packing and shipping:
1.Electric parts and electric hoist packed by high quality plywood crate,
2.Other parts packed by Woven bag.
3.Shipped by Conatiners or Bulk Ship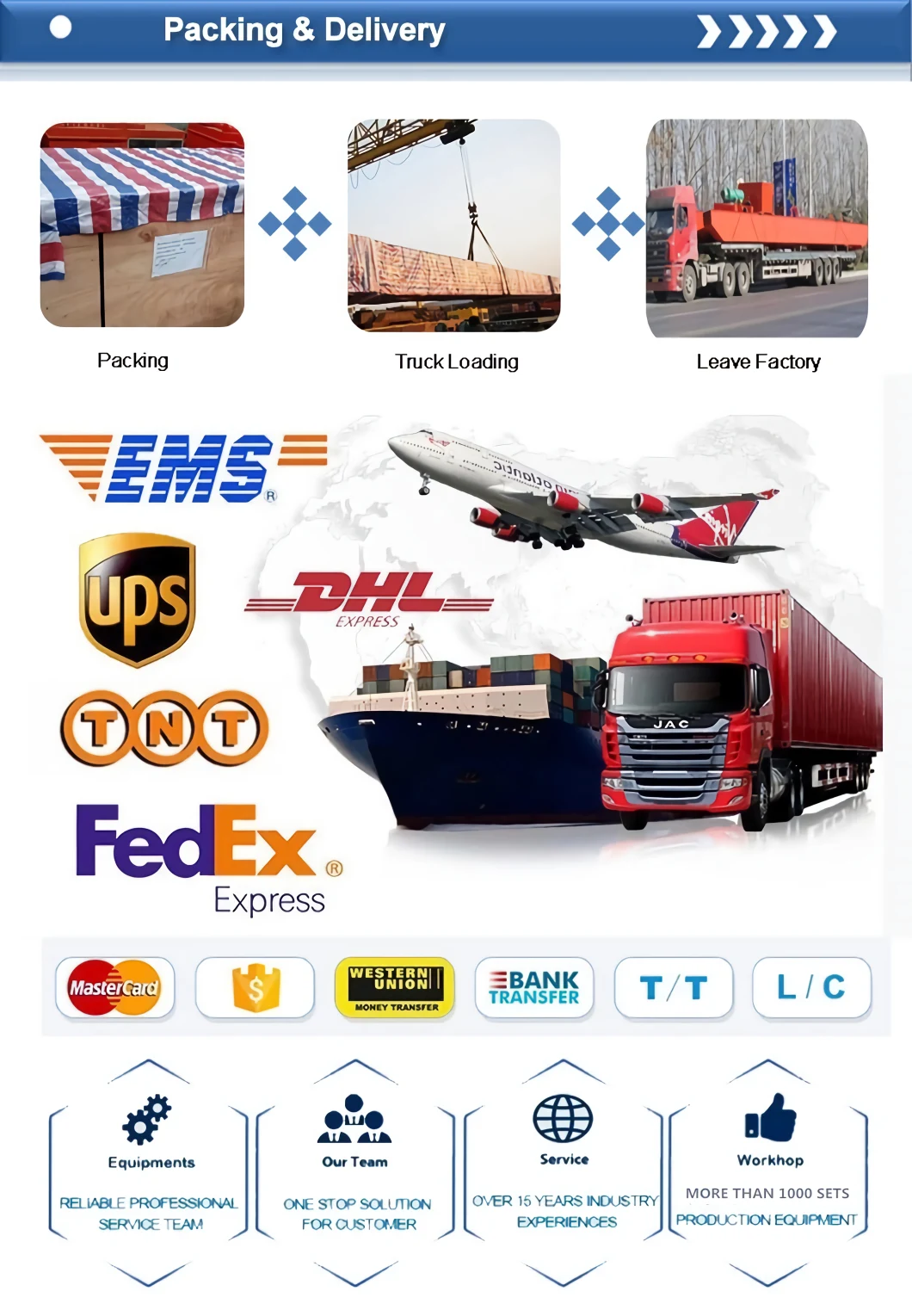 Factory workshop: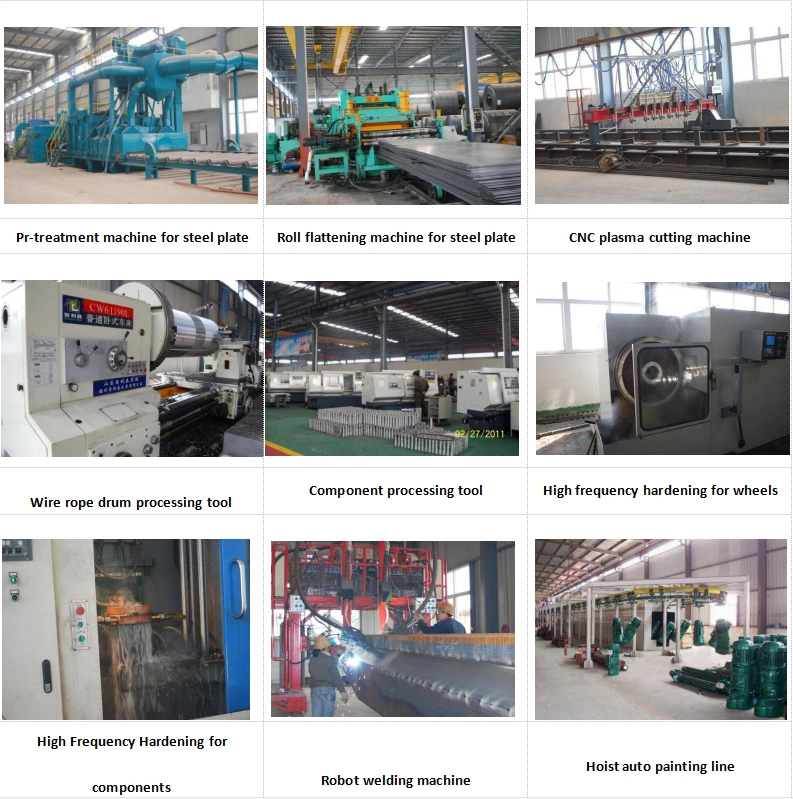 Certificates: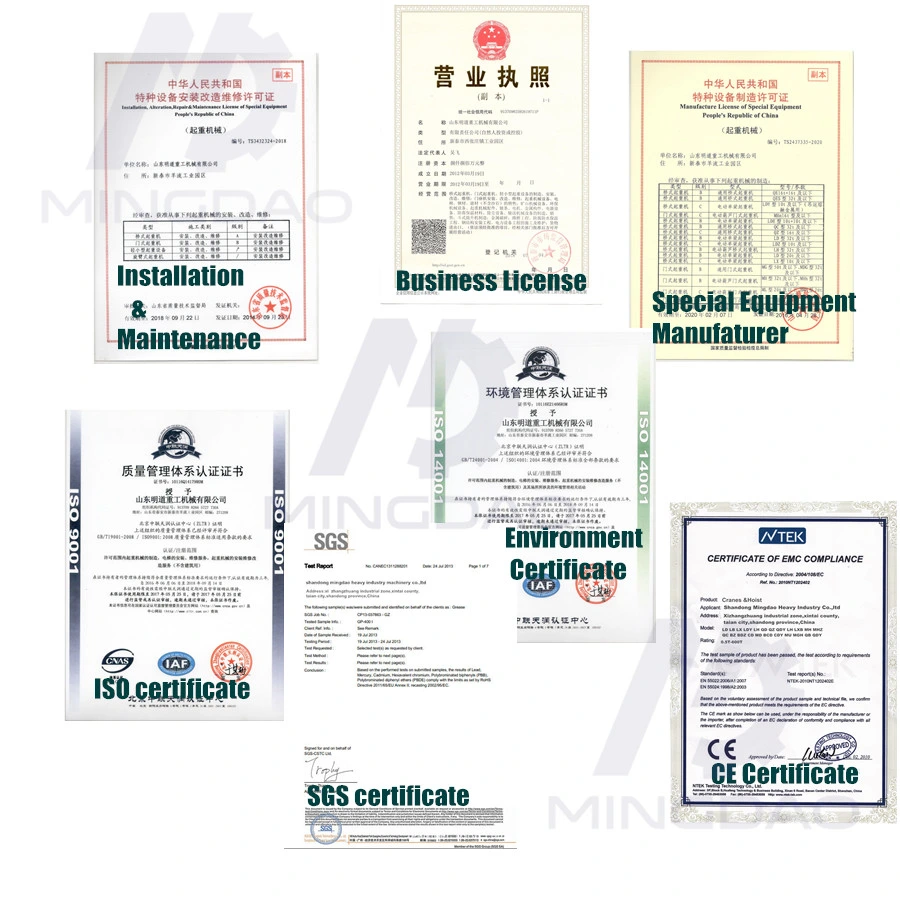 FAQ about Mingdao cranes:
1.Can the cranes be customized?
Yes,every customer's working condition is different, all of our products can be customized depend on customers' requirements.
Please give us the information as clear as you can, so we can give our best design to suit for your demands.
2.How many operation methods for my selections?
We provide pendent controller with push button control type, remote control type or cabin control type.Please tell us what kind
of operation way you need.
3.I have low headroom in my workshop, is it possible to install a crane in it?
We have special products for low headroom workshop, our engineer can give the best design according to your dimensions.
4.Do you supply lift tools?
Yes, we can provide any kind of lifting tools such as hook, electromagnetic, grab bucket etc...
For Inquiry:
In order to offer the most suitable design solution for you, it will be great helpful if you can offer the following information to us:
1. Lifting capacity.
2. Span length.(rail center to rail center)
3. Lifting height.(hook center to ground)
4. Have you installed the rails? Do you need us to supply the rails? How long is it?
5. Power supply: Voltage.
6. Working condition: what kind of material to lift? temperature?
7. It would be much better if it is possible for you to offer the drawing photo of your workshop.