Introduction for stainless steel chain hoist
stainless series chain block is one kind of use simple, carries the convenience the manual hoisting machinery. It is in the structural design and the operational performance.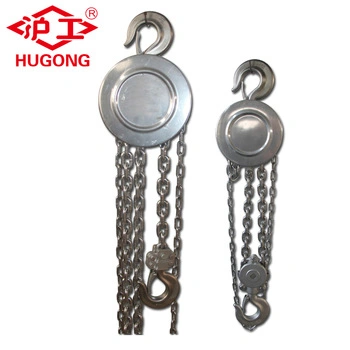 Characteristics for stainless chain hoist
1). Uses safely reliable, maintains easily.
2). Mechanical efficiency is high, the bracelet pulling force is small
3). It is self-possessed lightly, and advantageous carries.
4). Durable
5). Small siz
| | | | | | | | | | | |
| --- | --- | --- | --- | --- | --- | --- | --- | --- | --- | --- |
| Model | 0.5 | 1 | 1.5 | 2 | 5 3 | 5 | 10 | 20 | 30 | 50 |
| Capacity(t) | 0.5 | 1 | 1.5 | 2 | 3 | 5 | 10 | 20 | 30 | 50 |
| Standard lift(m) | 2.5 | 2.5 | 2.5 | 3 | 3 | 3 | 3 | 3 | 3 | 3 |
| Running test load(t) | 0.75 | 1.5 | 2.25 | 3 | 4.5 | 7.5 | 15 | 30 | 45 | 75 |
| No.of falls of load chain | 1 | 1 | 1 | 1 | 2 | 2 | 4 | 8 | 12 | 24 |
| Load chain diameter(mm) | 5 | 6.3 | 7.1 | 8 | 7.1 | 9 | 9 | 9 | 9 | 9 |
| Dimension(mm) A | 129 | 149.5 | 157.5 | 161.5 | 151.5 | 163 | 207 | 215 | 350 | 406 |
| B | 136 | 145 | 164.5 | 187 | 164.5 | 211 | 398 | 650 | 680 | 962 |
| C | 270 | 317 | 399 | 414 | 465 | 636 | 798 | 890 | 1380 | 2578 |
| Net weight(kg) | 8.4 | 12 | 16.2 | 20 | 24 | 41 | 79 | 193 | 220 | 1092 |
| Packing(L*W*H)(cm) | 22*14*15 | 25*19*16 | 33*24*16 | 33*24*19 | 34.5*24*16 | 40*30*19 | 48*42*18.5 | 78*68*20 | 85*67*30 | 110*100*130 |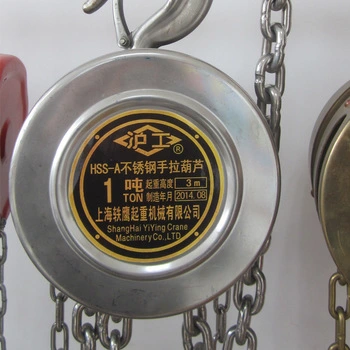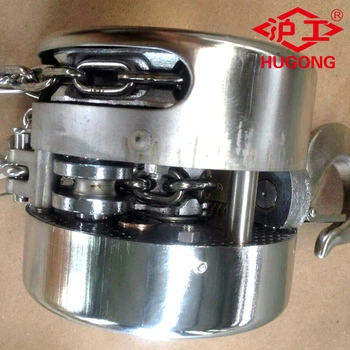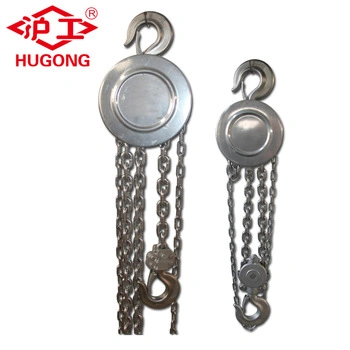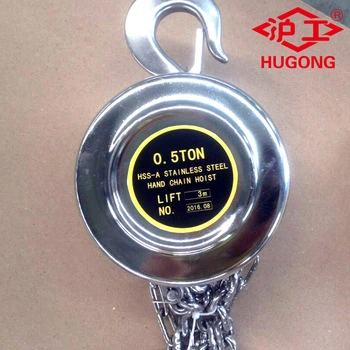 Package for the VC-B manual chain block