FEM Standard Electric Chain Hoist for Sale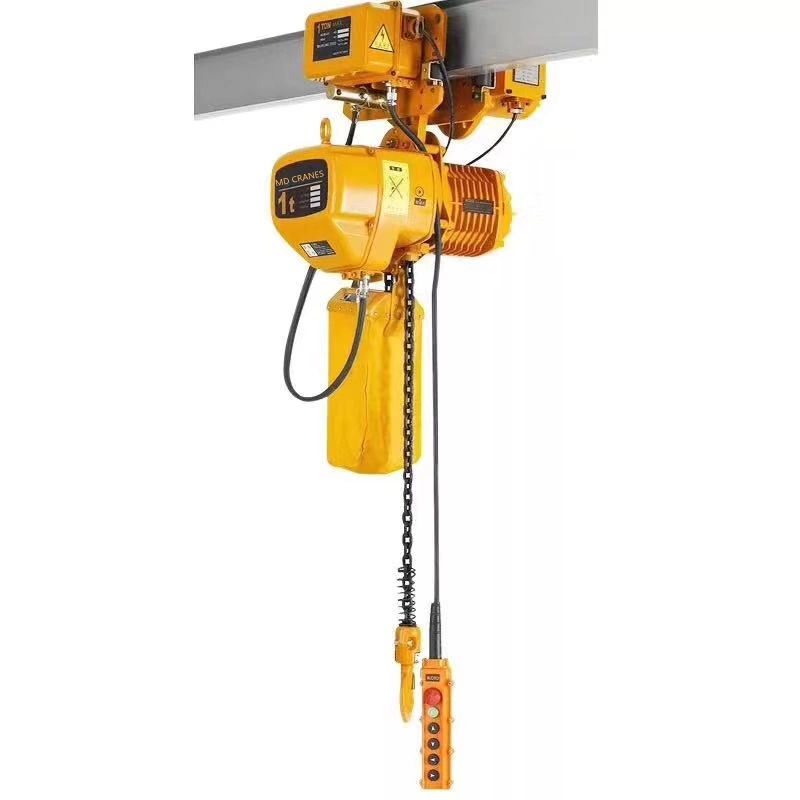 The chain hoist comes from a handy way when the load you need to move is far more than you can handle. They are widely
used in all kinds of industrials for which heavy lifting and moving are required. The Mingdao Chain Hoist is the ideal tool when
a very heavy load needs to be positioned and placed precisely. Their simple mechanism of gear trolleys and hand wheels is
engineered to handle tons of load.
Structure:
1. Shell It is made of light aluminus alloy sheel, light but hard.The intergrated enclosed structure is applicable to places
like chemical plant and electroplate factory.
2. Side magnetic braking device.
3. Limit Switch
4. Transformer: 4v/36v/48v voltage transformer device.
5. Inverse phase protection device.
6. Electromagnetic contactor.
7. G80 alloy steel chain.
8. Forging Hook. With perfect strength that is hard to be broken.
9. Control Push Button.
Please offer the following information to recommend the right model rope hoist suits for your demands:
1.Lift capacity
2.Lift height
3.What is it used to lift.
4.Power supply voltage/hz/phase.
5.Hand manual type or electric type?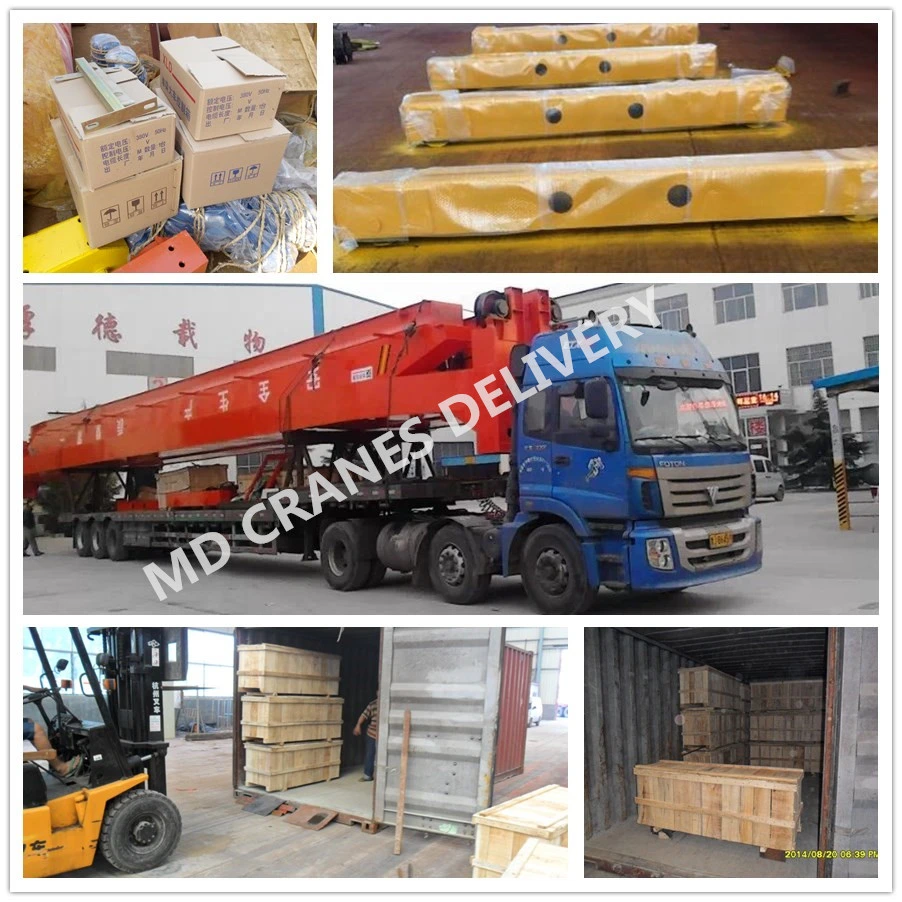 Company Introduction:
Shandong Mingdao Heavy Industry Machinery Co., Ltd. Is located in Taian City,Shandong Province, China , it is near the
China famous Mountain Taish, and also near Kongzi Temple. We are mainly engaged in the design, manufacture,installation
and maintenance of single girder overhead cranes(LD Models), Double Girder overhead Cranes (LH,QD etc),gantry
cranes(MH,MDG..),Jib cranes(BZ,QZ,MZ etc), variable frequency cranes, Explosion-proof series cranes(LB,QB etc),
Cranes with grab bucket,Low headroom overhead crane, Electric Winches, scrapers and CD1 MD1 HC Electric Hoist,
Hand Chain Hoist etc...
In the past 10 years, we are aiming at China domestic market and become a leading manufacturer in China. Also, with
the help of China trading companies we have exported our products to many countries such as Vietnam, Philippines, Sri
Lanka, Bangladesh, France, Dubai, Kazakhstan, Russia, Tanzania ,Peru , New Zealand ,etc countries . We got 99%
good feedback from the overseas customers.