- Similar with Japan "Vital" model.
- Easy of quick return and safe.
- The load bearing side plate is independent of the brake support so that the side plate is protected against warping due to a local concentration of forces.
- If the handle is locked under a shock load, the locking-releasing mechanism acts to set the handle free to move.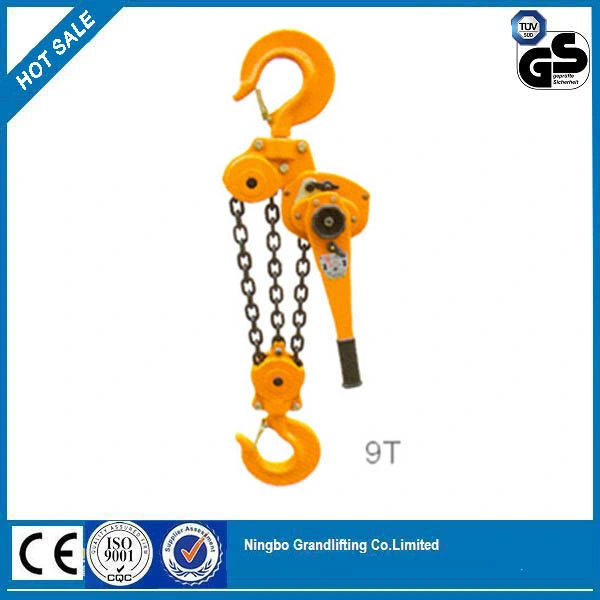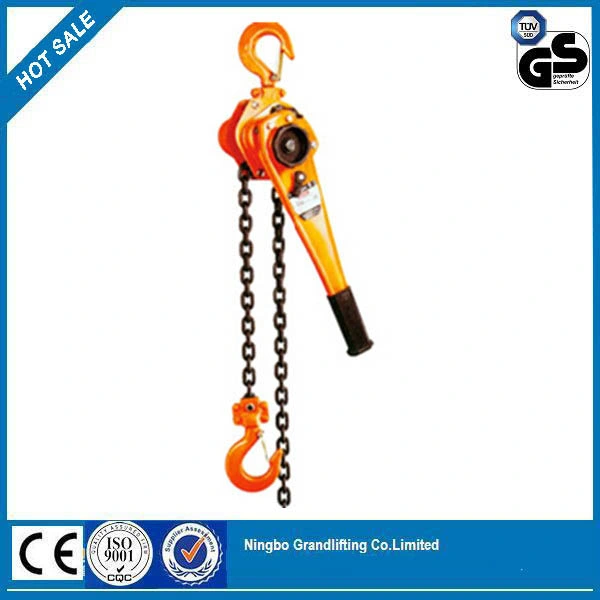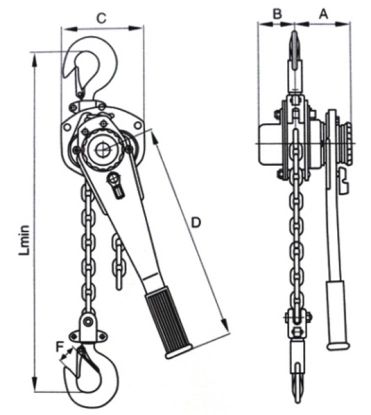 Item No.
ZHL-D-0.5T
ZHL-D-0.75T
ZHL-D-1T
ZHL-D-1.5T
ZHL-D-3T
ZHL-D-6T
ZHL-D-9T
Capacity(t)
0.5
0.75
1
1.5
3
6
9
Standard lift(m)
1.5
1.5
1.5
1.5
1.5
1.5
1.5
Running test load(kn)
0.75
1.125
1.5
2.25
4.5
9
13.5
No.of load chain falls
1
1
1
1
1
2
3
Load Chain Dia.
mm
5*15
6*18
6*18
7.1*21
10*30
10*30
10*30
Min.distance between hooks:Hmm
260
295
295
335
450
542
645
Effort required to lift Max. load(N)
303
140
185
234
363
370
375
Dimension(mm)
A(mm)
110
152
152
175
195
195
195
B(mm)
82
128
128
148
181
232
366
C(mm)
260
295
295
335
450
542
645
D(mm)
261
256
256
368
368
368
368
E(mm)
23
26
26
30
34
47
64
Net weight(kg)
4.6
7.7
8
10.6
20
28
43