5 Ton 10 Ton Motor Lifting Electric Chain Hoist For Sale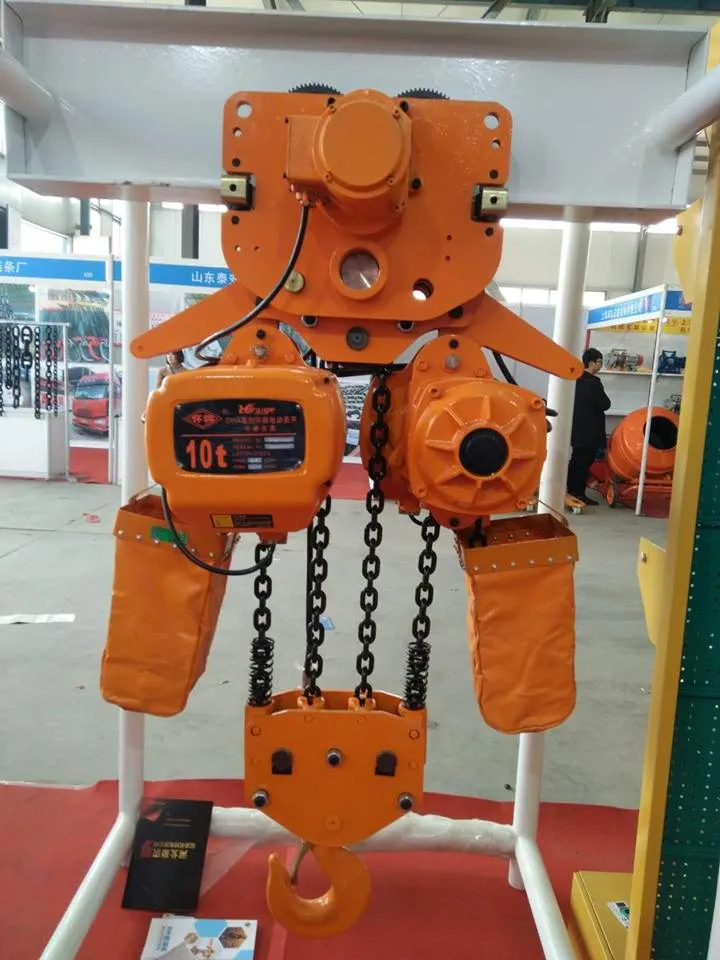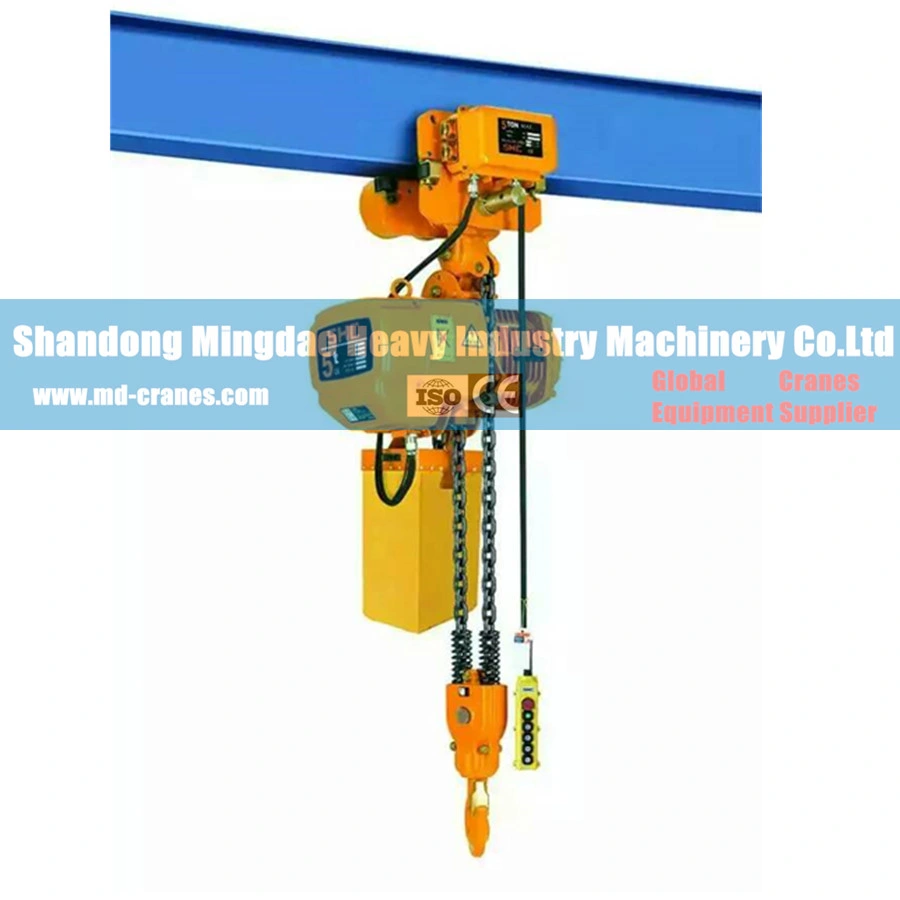 Brief Introducion:
The chain hoist comes from a handy way when the load you need to move is far more than you can handle. They are widelyused in all kinds of industrials for which heavy lifting and moving are required. The Mingdao Chain Hoist is the ideal tool when a very heavy load needs to be positioned and placed precisely. Their simple mechanism of gear trolleys and hand wheels is engineered to handle tons of load.
Structure:
1. Shell It is made of light aluminus alloy sheel, light but hard.The intergrated enclosed structure is applicable to places like chemical plant and electroplate factory.
2. Side magnetic braking device.
3. Limit Switch
4. Transformer: 4v/36v/48v voltage transformer device.
5. Inverse phase protection device.
6. Electromagnetic contactor.
7. G80 alloy steel chain.
8. Forging Hook. With perfect strength that is hard to be broken.
9. Control Push Button.
Please offer the following information to recommend the right model rope hoist suits for your demands:
1.Lift capacity
2.Lift height
3.What is it used to lift.
4.Power supply voltage/hz/phase.
5.Hand manual type or electric type?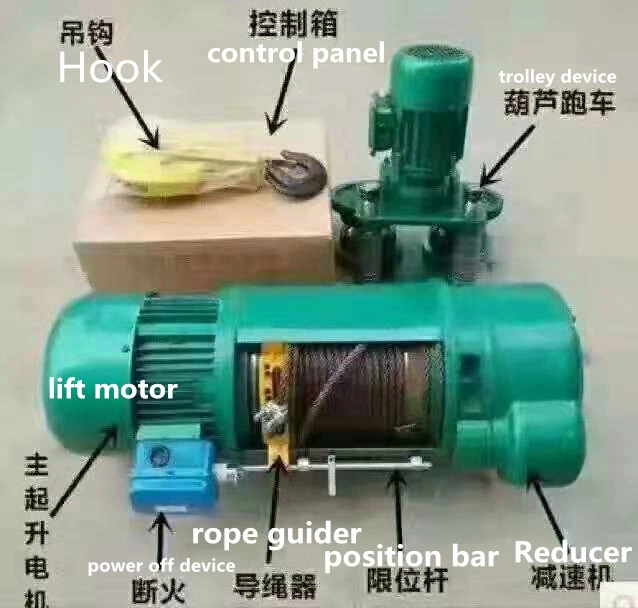 DELIVERY OR SHIPPING: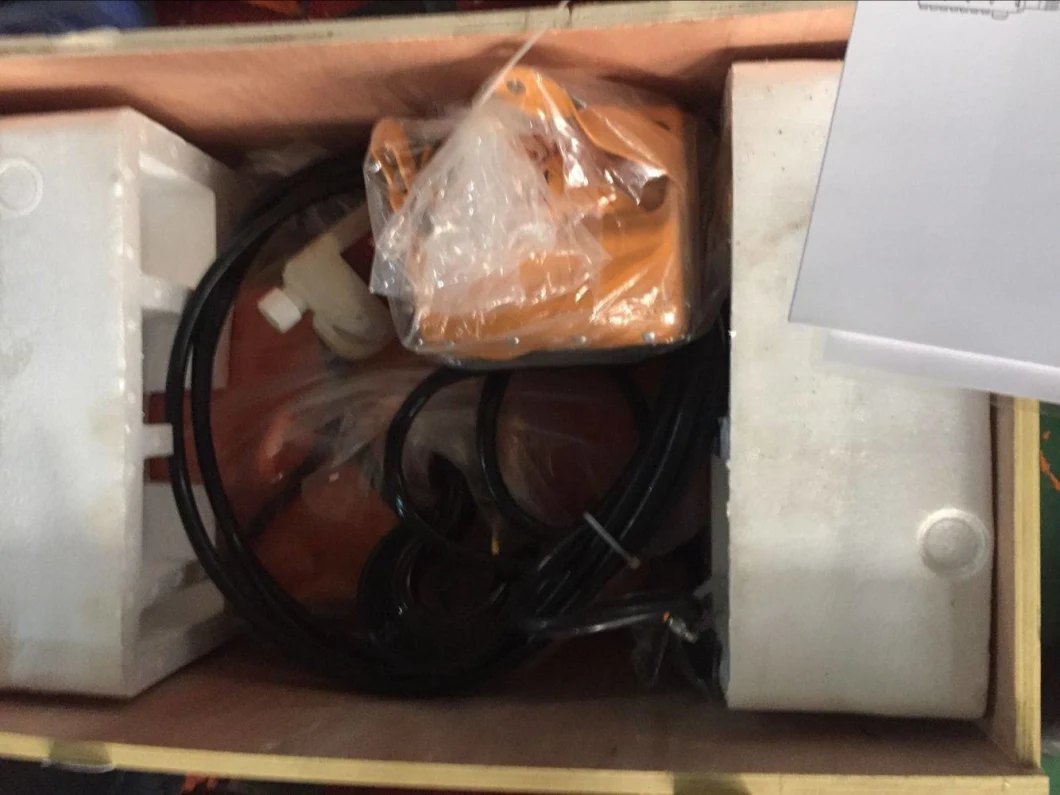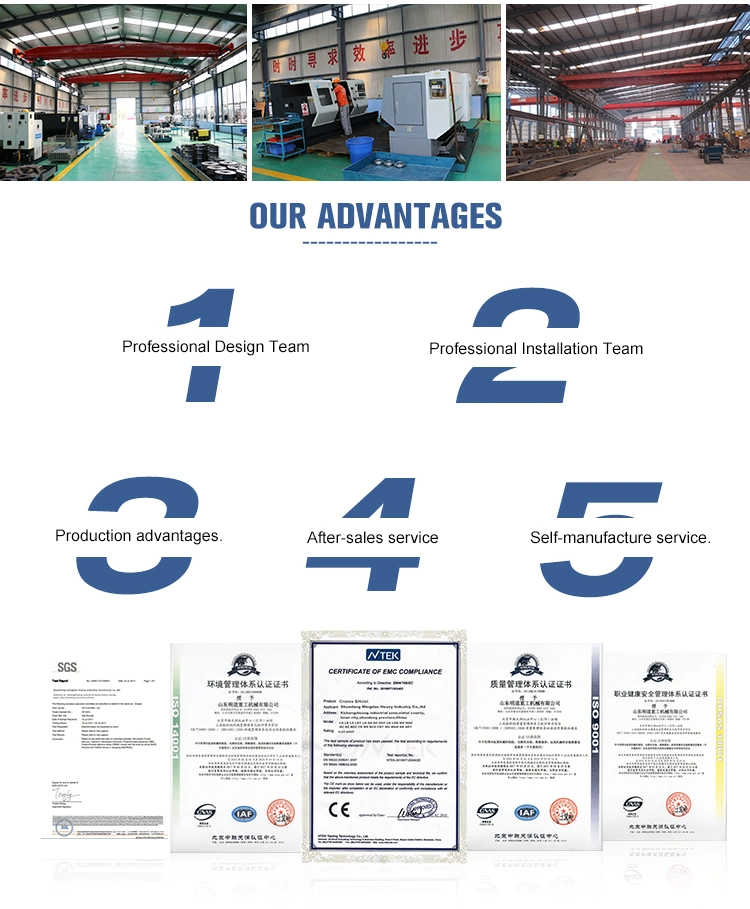 ABOUT COMPANY:
We are a member of China Lifting Industry Association, safety-recognized enterprise, national crane machinery designated production organizations, we have obtained mechanical engineering "design certificate", and the national issued crane "manufacturing permit",installation and maintenance, renovation and maintenance of the "License" and so on.
In the past 10 years, we are aiming at China domestic market and become a leading manufacturer in China. Also, with the help of China trading companies we have exported our products to many countries such as Vietnam, Philippines, Sri Lanka, Bangladesh, France, Dubai, Kazakhstan, Russia, Tanzania ,Peru , Newzealand,etc countries . We got 99% good feedback from the overseas customers.
Now we are not only aiming at China domestic market growth ,but also to expand the international market with our quality and price advantages. Send us an inquiry now.
The company has six functional departments, including R&D department, sales department, materials supply department, production department, QC department,after-sales department. There are 16 workshops including electrical, riveting, forging, assembly, heat treatment, machining and maintenance.
Our company produces various lifting equipment and loading and unloading. The equipment is 30,000 tons and the sales income is 360 million yuan. 18 offices and 76 sales and service agencies in power plants, industrial and mining enterprises, and port terminals.
Integrity, quality, customer satisfaction is the pursuit of Mingdao heavy workers!